Straight up – How can we EARN your business?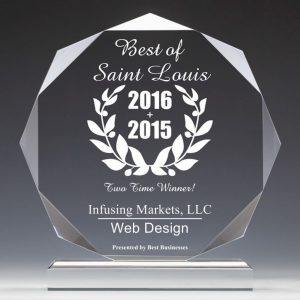 Need a new responsive website optimized for desktops and smartphones? We build professional interactive responsive WordPress websites that draw repeat visitors, with content based on competitive keyword research that helps convert visitors to your site.
We've personally been helping individuals, businesses and organizations launch their websites since the mid-90's and would love the opportunity to help you.
Let's chat for a few moments to see if Infusing Markets is a good fit. You're obviously searching for help and a good deal. We would love the opportunity to do both.
We have examples of sites we've developed on our website on our home page.
We're very flexible in structuring payment plans to fit your budget. The final cost depends on the complexity of the site, and the total labor hours to complete your launch.
Let's briefly talk to touch base – we want your business and will go the extra steps to assure your website is exactly as you envisioned