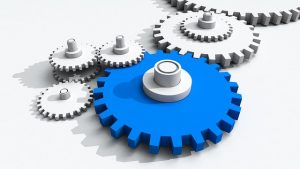 Need help maintaining and optimizing your website?
What we call website maintenance is what others sometimes call website tune ups. What we've seen happen quite frequently is that newly registered businesses realize they need an online presence and someone in their immediate circle of family and friends volunteers to put a website up for them, or they'll hire a firm or individual who does a decent job – BUT those individuals disappear over time leaving those business owners to fend for themselves.
It's hard enough running a successful business today with human resource requirements, accounting, marketing, product acquisition and a myriad other things besides having to learn how to manage their webpages.
We can help, via either "a la carte" (cost per hour) or via blocks of labor-time billed in flat hours. This is especially important for WordPress sites as updates for themes and plugins need to be processed as soon as they're released for security reasons. Trying to deal with a hacked website is not pretty.
Currently, our cost per hour is priced at $79.00, on sale off of our regularly priced rate of $99.00 per hour. Our block of labor is available at just $900 for 12 labor hours. That averages $58.33 per hour for a savings of $288.00!!
Contact Us to get started!!
We build professional interactive responsive websites that draw repeat visitors, with content based on competitive keyword research that helps convert visitors, but we also offer tune ups on existing sites, so if you're just starting out or you've been in business for years and just need some help with your online presence, please call or contact us. We're here to help.
What Google looks for in a website
Google has repeatedly stated that they prefer websites that are written for the viewer, versus designed to rank well via outdated SEO strategies, like keyword stuffing. Thin content is also out whereas inciteful, well thought out content that adds VALUE for its visitors is favored.
Our preferred content management system (CMS) is WordPress
This is because WordPress sites rank extremely well in Google and Bing search queries. Why? Over 1.5 million blog posts are created daily! Blogs in their network average over 15 billion (with a B) pageviews monthly. Comments on WordPress blogs globally average over 5 million per month. There are over 34,000 plugins available for whatever feature you desire on your website, and that number keeps growing. Three recommended plugins:
RankMath – this dramatically improves your WordPress SEO (search engine optimization). Being ranked higher in Google and Bing search queries directly correlates to increased traffic and leads.
Askimet – this plugin takes the pain out of managing comment spam. It ensures that that spam doesn't mess with your search engine rankings, which gives you more time to connect with your readers instead of laboring through page after page of spam.
WordFence – absolutely necessary to keep your website secure. It gives you lots of options to lock down your site to your exact preferences, blocking and alerting you to cyber-criminal activity.
Need A Third Party Theme?
We can also customize third party themes like those on themeforest.net and templatemonster.com – pricing depends on the theme. Please note that not all third party themes are mobile responsive or optimized for multiple browsers.