Why leave anything on the table for your competition? Knowing what your competition is doing can help you formulate strategies to outperform them.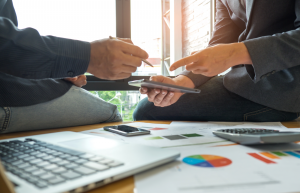 What kinds of strategies and metrics do you have in place to maximize your marketing efforts?
Personalized Programs
No two companies fit into the same marketing strategy.
Hair salons, real estate agents, floral shops, restaurants and dentists target very diverse demographics.
Infusing Markets LLC recognizes that your business is unique, so we offer additional services like writing and distributing Press Releases, launching QR campaigns, proof reading copy for spelling and grammar, performing tune ups on existing websites; fixing broken links, updating contact information or adding video to make your site more dynamic.
Essentially, we do what it takes to optimize your online presence, leaving you to do what you do best and that's running your business.
Part of that solution comes from understanding Triggers of Influence
There are six "Triggers of Influence. They are:
Reciprocity
Commitment and Consistency
Social Proof
Authority
Liking
Scarcity
Each of them can have an impact on your business, and you're very likely using at least one of them already in your sales process. Our worksheet will help you identify where you can use these triggers to do a better job of converting your leads into customers.
It all begins with a Marketing Survey
Of course, you need to set up a baseline so you can measure the results of your marketing strategies, and toward that end, we've created a marketing survey to help you get started. Lots of questions, but they're all important if your goal is to leave nothing on the table for your competition. We delve into your website, email, social media and the list is quite extensive.